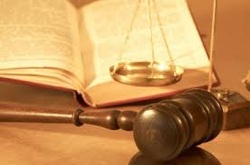 Business Legal Documents Preparation Services

Document Preparation provided by Accurate Accounting Associates is an affordable alternative to high hourly legal rates. Our very knowledgeable & experienced professionals assist clients in uncontested legal matters by preparing and typing the necessary legal documents, and ensuring that all of the legal paperwork meets court standards and requirements.

Many individuals who cannot afford the high cost of attorneys can save up to 50% on
legal fees by using our firm to prepare their legal forms & documents.

Do you know there are important tax implications on most business legal documents? Proper tax language in the agreement will protect you and save you money on taxes!

To see how we can help you save hundreds of dollars in legal fees, schedule a FREE
15-minute procedural consult today.

---
Summary of Document preparation:

1. Corporation: By laws and minutes

2. Operating Agreements

3. Partnership Agreements

4. Articles of Incorporation

5. Purchase and sell agreements - tangible assets, restaurants, retail store, and other business
​ Many buyers lose tax advantageous deductions due to the lack of tax knowledge when they sign their P&S. What you BUY on the agreement matters!

6. Ownership transfer agreements

7. Rental lease

8. Business contract


Our fees includes notarization of documents if needed. For other documents not listed above, please contact us for more information.