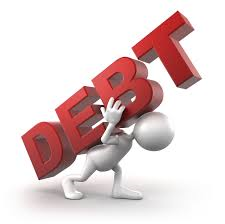 Debt Management

How to manage your debt effectively and what to do when your debt is more than you can handle on your own. Managing debt is an essential skill in today's financial world. Let's face it – most of us are going to have some sort of debt throughout most of our adult lives. Debt isn't always bad. It allows you to do things like buy a home and a car, and send your kids to college.

If debt is going to be part of your financial outlook, you need to know how to manage it effectively to avoid problems. You also need to know what to do if your debt payments ever get out of control and become more than you can afford.

Effective debt management is all about one thing: balance. If your debts are balanced against the rest of your budget – especially your income – then you can afford to make your payments while paying for other expenses (and even setting something aside for saving).

If you need advice and help to manage your debt and your debt burden, contact us for free consultation.





---