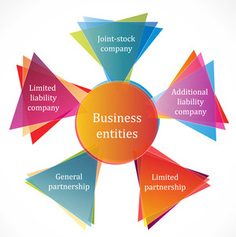 Business Entity Selection and Restructure
Choosing the most appropriate business entity during every development stage of your business is extremely important. You can potentially have significant tax savings or money spent unncessarily if you do not have the right structure for your business. Your business entity has a large impact on your taxes and other liabilities. Business needs can change dramatically as the business goes through each stage. From your company's inception through its growth and development, we advise you on choosing an entity type and later restructuring if advantageous. With our knowledge and expertise, you will always be receiving the most advantageous entity type for the functions your business performs. We offers thorough analysis illustrating advantages and disadvantages of different entities for your specific needs and provide a recommendation that will achieve the highest potential savings and future growth that will meet both your personal and business goals.
Types of Business Entities:
Sole-Proprietorship
Partnership
C-Corporation
S-Corporation
Professional Corporation
Limited Liability Company (LLC)
Limited Liability Partnership (LLP)
Non-Profit Organization
For an overview of the benefits and disadvantages of the types of entities, please refer to our entity type page.
​
Set up a consultation with our professionals to discuss the most appropriate entity for your business.
---