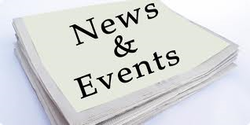 News and Events

Our tax team is currently preparing for the 2017 tax filing season and we will begin taking appointments and preparing taxes on January 20, 2018. From March 15 to April 17,2018, our extended office hours are Monday through Friday 9:30 to 7:00, Saturday 10:00-6:00.

PENALTIES
You are required to have a minimum amount of withholding and/or estimated tax payments during the year in order to avoid any potential penalties for underpayment of your tax. As a result, it is important to review your withholding and estimated tax payments for both federal and state income taxes before the end of the year. If you do not meet the minimum amounts you should increase your withholding or make an estimated tax payment as soon as possible.

2017 FILING DEADLINE
​
Individual Tax Returns:
This year the filing deadline will be Tuesday, April 17, 2018. We still encourage early submittal of your tax packages and please note that our firm's mandatory extension deadline is unchanged.


EXTENSION REQUESTS
We will e-file extension requests for all individuals whose tax information is received after Saturday, April 7, 2018. If you do not wish to file extension and would like to file tax return on time, there will be an express service charge. Any income tax balance due amounts must be estimated and paid by April 17, 2018 to avoid interest and penalties. All information required for us to calculate extension payment amounts must be received by April 10, 2018. If you do not notify us otherwise or if we do not receive the necessary information for your extension calculation, we will automatically e-file your extension request with "zero" balance due amounts. We will e-file extension requests for all business returns whose tax information is received within 2 weeks of the deadline. Please understand that we are unable to make exceptions to these deadlines.

STATE TAX RETURNS Our tax team is capable of preparing a resident or non-resident tax return for any state.

PERSONALIZED OPTIONS
We can conduct tax interviews over the phone or in person, communicate via email, send completed tax return via e-mail, fax, printed copy, or upload digital tax returns to our Portal. Feel free to use the method you prefer that is best for your individual circumstances.

TAX ORGANIZER BY EMAIL
To receive your 2017 organizer electronically, send us an email at tax.aaacpa@gmail.com or call us at 617-338-3975 or 617-338-4026. Even if you have requested electronic organizers in the past, please confirm that you still want one for 2017.
You will print your own paper organizer at home and complete it by hand (unfortunately, we do not have the capability of a fill-in PDF file at this time).

WE ARE THANKFUL~
We'd like to express our sincere gratitude to all of our clients for support, understanding and loyalty during 2017. You have not only made our success possible, but you have also reminded us to keep persevering even during the most difficult of times.


​
---