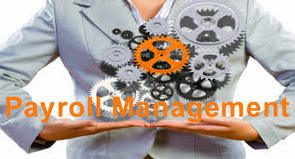 Payroll Services
We provide flexible payroll services for small businesses. Our payroll solutions streamline the payroll process, improve productivity and simplify administration. We manage the time-consuming tasks of payroll processing and employee payroll tax filing so you can focus on running your business. We ensure that your payroll needs are met on time, every time. Payroll services also save your business money by helping you avoid penalties assessed by federal and state governments due to reporting errors.
We have the experience to see that your business stays in compliance with all the complicated rules that govern employers and payroll. Let us use our payroll systems and expertise to take the worries out of getting your payroll completed and your employees paid. We'll provide you with payroll checks, an employee earnings summary, payroll registers, and reporting forms. We will make sure that everything is accurately completed on time.
Expert handling of all your payroll needs is our specialty. From New Hire reporting to employee paychecks, we provide start-to-finish payroll processing. We manage the depositing of payroll taxes based on your preferences (within government parameters) and prepare all the required state and federal payroll tax reports at the end of each quarter and year. Unlike other payroll services, we do not hold any of your tax money. Furthermore, there is no training for you to attend and no software to use to enter employee data. We do it all for you.
We can assist you in implementing the controls necessary to ensure a reliable, efficient, and effective payroll system. Our firm can also help you develop a payroll system and prepare all necessary payroll tax returns in a timely manner.
Payroll Check Issuing
Quarterly Payroll Tax Processing Year End W-2 & 1099
Processing Electronic Federal Tax Payments System (EFTPS)
After-the-Fact Payroll Processing
Payroll and Employment Tax Reporting and Compliance
There are potential tax-related impacts from many business activities, whether your business is expanding, downsizing, or looking for methods to reduce costs or mitigate tax exposure. By understanding the tax regulations related to employment taxes, we can help you improve your compliance.
​Contact us:
E: payroll.aaacpa@gmail.com
---